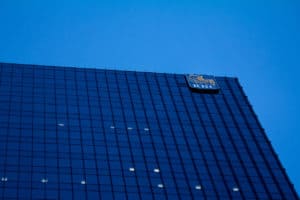 RBC Capital Markets has appointed Charles Liber as its new head of equity derivatives flow sales for Continental Europe, based in Paris.
Liber joins RBC Capital Markets after a non-compete period of one year.
Prior to that, Liber spent nearly five and a half years at Optiver, most recently serving in a derivatives sales position, based in the Amsterdam.
Before Optiver, Liber spent a year and a half at Deutsche Bank in a London-based equity derivatives sales role.
Earlier in his career, Liber held an equity derivatives and index structuring position at Société Générale as well as a fund derivatives and index structuring role at Exane.
"I am pleased to welcome Charles to RBC. He is based in Paris and is part of our strategic investment in the Continent across France, Germany and Switzerland," said Paul Adams, head of cash equity & flow derivatives.  
"The expertise he brings to the business will help us build on our commitment to grow and expand our European Flow Derivatives client footprint, revenue and market share with our continental client partners."