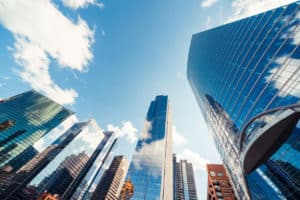 Crypto market maker B2C2 appointed the former global head of macro electronic trading at Morgan Stanley, Thomas Restout, as its chief executive officer for EMEA. Restout joins from Morgan Stanley where he was responsible for strategy, product innovation and execution across a range of disciplines, assets and trading protocols. As part of his role, Restout operated as a member of the Morgan Stanley Securities Digital Currencies working group and oversaw crypto trading for the firm's fixed income division. Previously in his career, Restout served as executive director for eFX electronic trading, EMEA at Goldman Sachs and as a foreign exchange trader at Natixis.
Senior execution consultant at Liquidnet, Joe Fields, left the firm to join the global trading team at BlackRock as a trading performance and cost expert. He joins after spending the last five and a half years at Liquidnet, most recently as a senior execution consultant. He originally joined the firm in May 2017 as an execution consultant in electronic trading. Previously in his career, Fields spent eight and a half years at ITG, including almost half of that time in an algorithmic trading execution focused role.
Equity and derivatives trader, Jean-Philippe Lhomme, joined Societe Generale as an electronic sales trader after most recently serving at Groupama Asset Management for the last three years. Lhomme joined the investment bank with an extensive equity and equity derivatives career behind him, having previously served in various trading roles across Societe Generale, BNP Paribas, Credit Suisse and futures brokerage, Newedge and Franco-German financial services firm ODDO BHF for the last 15 years.
State Street appointed Christian Schuetze as managing director, head of financing solution for Europe, within its global markets segment at State Street Bank International (SSIB). His appointment comes as part of State Street's strategy to expand in Europe and as part of the role, Schuetze will oversee growth in the region and the expansion of client relationships. He joined from State Street from Société Générale, where he served as head of cross asset financing sales for the DACH region and the Nordics over the last eight and a half years. Prior to that, Schuetze held responsibility for the sales of equity derivatives and equity finance offerings at both Royal Bank of Scotland and BNP Paribas in the DACH region.
Sterling Trading Tech appointed Jennifer Nayar as its new president and chief executive officer. She joins the firm from Vela Trading Systems, where she served as chief executive for six and a half years. Prior to that, Nayar was technology chief of staff at REDI Global Technologies and before that, served as senior vice president, global market data at NYSE. Previously in her career, Nayar held senior product management positions at NYFIX (now part of Broadridge Trading and Connectivity Solutions), Omgeo and Thomson ESG.
Northern Trust made a string of appointments within its global capital markets business to establish a new client solutions team. Within the capital markets institutional equity brokerage business, Glenn Poulter was appointed as global head of Northern Trust's outsourced trading service, Integrated Trading Solutions (ITS). Stephanie Farrel was appointed as head of ITS for the Americas and Amy Thorne will now operate as head of ITS for EMEA. Elsewhere, Jon Cherry, was appointed head of brokerage for the Americas. Gerard Walsh has been named global head of client solutions for capital markets and Grant Johnsey was appointed in the newly created role of head of client solutions for capital markets in the Americas.