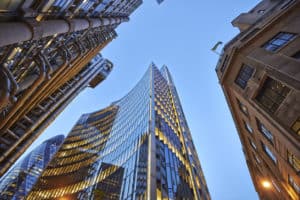 Sources familiar with the matter have revealed that Tom Ungi, head of execution services at Millennium, is set to retire later this year after serving at the hedge fund for 16 years. Ungi originally joined Millennium in 2006 as head of trading and took on his most recent role in 2013.
Ungi's career has consisted of various roles within the financial services industry, having previously served as an international sales trader at ITG and as a stockbroker with EBI, prior to joining Millennium.
The hedge fund declined to comment on his departure.
Ungi's retirement follows continued growth at Millennium, which has seen the number of investor teams increase to 287 in 2021 compared with 268 in 2020. In addition, the hedge fund's trading headcount has increased by 17% over the same period.
Millenium looks to be continuing its hiring spree this year, with recent appointments including Pankaj Khandelwa, who joined as chief operating officer for digital assets from Barclays.
Elsewhere, Robert Byrne was appointed chief technology officer of FINBOURNE Technology, as the firm pushes forward with its cloud-native, API-first investment data management platform, LUSID. 
He brings over 20 years' experience in financial services, having previously served at Barclays Capital, RBS and UBS Delta.
Byrne's appointment comes as part of FINBOURNE's ongoing expansion into North America and Asia-Pacific, as well as the firm's continuous hiring drive to build its core team.
Byrne will work alongside new domain experts across the UK, North America and Asia-Pacific, including Martin Shaw, who recently joined the firm's engagement team, bringing product management and sales experience from SimCorp and Charles River Development.