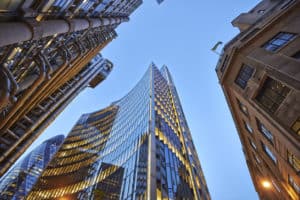 Citi promoted its head of EMEA distressed credit trading, Rio Dhat, to become its new head of leveraged trading for the region, according to an internal memo seen by The TRADE. Dhat originally joined Citi in 2014 as a sales and trading summer analyst, rising up the ranks in credit trading-focused roles. Alongside Dhat's promotion, Citi chose one of its loan traders for its American business, Jeff Ransom, to assume responsibility for loan trading in EMEA. He will re-locate to London and report to Dhat.
The Financial Markets Standards Board (FMSB) launched its pilot mentoring programme to give members of the financial community direct boardroom experience. FMSB identified Sabina Liu, the head of equities trading sales at the London Stock Exchange Group (LSEG) and Emma Mangan, newly appointed merchant and card European head of technology at JP Morgan, as the first participants, after a successful interview process. Liu is also the global co-chair of LSEG's women's network WIN, influencing and shaping diversity and inclusion in the workplace and the financial services industry. She started the mentoring programme in January 2023. The FMSB Board mentoring programme expects to operate on an annual basis, and the opportunity to participate in the programme in 2024 will be made available to interested parties in early 2024.
Technology provider for the futures industry FIA Tech appointed Gregg Whitbread in the newly created role of senior manager, global product sales. Based in London, Whitbread will report to Andrew La Manna, FIA Tech's head of business development. Whitbread joined FIA Tech from Euromoney TRADEDATA, where he served for 27 years, most recently as business development director and global head of business development. While at Euromoney TRADEDATA, Whitbread helped build out the firm's reference data product offering and sales. His experience within exchange traded derivatives ranges across reference data, operations and technology. As part of Whitbread's new role at FIA Tech, he will focus on building out the sales of the firm's Databank offering to buy-side institutions across Europe.