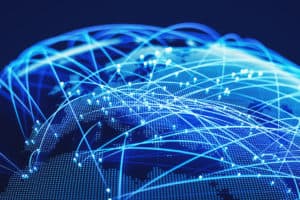 Avelacom, the low latency connectivity, IT infrastructure and data solutions provider for global financial markets, has increased its presence in Israel by partnering with the Tel Aviv Stock Exchange (TASE) and setting up a new point-of-presence (PoP) in TASE's primary data center. 
Avelacom's new PoP enables its clients to connect to the TASE systems and trade with the lowest latencies. The PoP is in line with Avelacom's strategy to grow across exchanges in the Middle East, Asia Pacific and Latin America, paving the way for global institutions to trade across both developed and emerging markets and diversify their trading strategies. 
Last year, Avelacom announced new optimised routes on its network to allow for connectivity between New York and Tel Aviv with less than 117ms, round-trip delay. 
Aleksey Larichev, CEO of Avelacom, said: "We are pleased to be deepening our relationship with TASE, one of the most dynamic exchanges. With this partnership we have extended our capacity to provide low latency solutions. We have the optimal balance between geographic footprint and depth of services. We can serve clients that have certain requirements on trading systems and network latency and who are looking to access the Israeli capital markets.