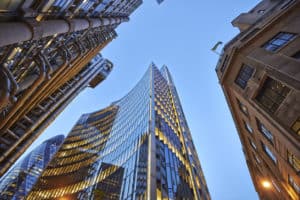 Dennis Dijkstra has decided not to continue in his role as chief of the market maker and liquidity provider, Flow Traders. Instead, he plans to transfer authority to the current CFO, Mike Kuehnel, who will take on the position from February 2023. Dijkstra has been at the helm of the firm for well over a decade, first joining in 2009 as CFO before being appointed co-CEO in 2014.

Kuehnel joined the firm in August 2021, after spending nine years with management consultant Bain & Company, and previously spent six years as an executive director within the financial institutions division of Goldman Sachs. During his tenure, Kuehnel has been responsible for overseeing the financial, risk and tax functions of Flow Traders, as well as its risk and compliance, and growth strategy.  In his new position, he will focus on accelerating Flow Traders' growth agenda, with Dijkstra staying on in an advisory capacity until the end of April 2023. 
Rob Darling has left Virtu Financial to take up a new position as director of program trading with institutional brokerage firm CLSA in Hong Kong. Darling spent over six years with Virtu Financial in execution services, both in London and Hong Kong. Prior to that, he worked in electronic sales trading and coverage with ITG, also in Hong Kong. Earlier in his career, Darling spent almost four years as director of high touch sales trading with Standard Chartered in Hong Kong.
Tim Rudland started a new position as head of institutional trading for multi-asset liquidity provider Liuqidity.net. He was promoted internally last month from his previous position as liquidity manager. Rudland joined Liquidity.net in November 2021 from FXCM (Forex Capital Markets), a London-based retail foreign exchange broker, where he spent two and a half years as vice-president of institutional sales. He was previously with securities brokerage GKFX for almost four years, most recently as UK head of trading. Earlier in his career, he spent five years with FX broker, Alpari. He started his career as a dealer with CMC Markets.