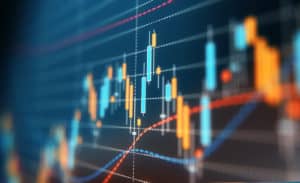 CME Group and cryptocurrency benchmark indices provider CF Benchmarks are set to launch three new decentralised finance (DeFi) reference rates and real-time indices, beginning 19 December.
Following the launch, the reference rates and real-time indices will be calculated and published by CF Benchmarks on a daily basis.
The new reference rates and indices are not tradable futures products and will include Aave, Curve and Synthetix.
"These three new benchmarks, together with Uniswap launched earlier this year, will capture more than 40% of the total value locked in DeFi protocols on the Ethereum blockchain," said Giovanni Vicioso, global head of CME Group.
"Additionally, these rates are designed to provide traders, institutions and other users transparency and price discovery across a much broader range of tokens, allowing them to confidently and more accurately value cryptocurrency sector specific portfolios and manage price risk around various blockchain-based projects."
CME CF reference rates and real-time indices are designed to meet growing demands for transparent, regulated and round-the-clock pricing, and are based on methodologies that have frequent expert oversight.
Multiple crypto exchanges and trading platforms will provide pricing data for these new benchmarks: including Bitstamp, Coinbase, Gemini, itBit, Kraken and LMAX Digital. Each coin will be traded on at least two of these listed constituent exchanges.
"Investors have access to a growing range of pricing indices that provide exposure to new verticals within the cryptocurrency asset class," said Sui Chung, chief executive of CF Benchmarks.
"DeFi protocols provide users with direct access to financial services and products built on open-source technology, with the associated tokens increasingly relevant as Web3 continues to gain adherents. In partnership with CME Group, CF Benchmarks is proud to provide investors with transparent pricing for these assets through its robust and resilient benchmarks."
DeFi has seen a considerable increase in interest from financial institutions over the last couple of years. Decentralised finance (DeFi) data network Pyth Network, aimed at "rewiring" current financial infrastructure by creating a more democratised approach to data in the market, saw multiple institutions join the network including Jane Street, Virtu Financial, Genesis Global Trading and Hudson River Trading.