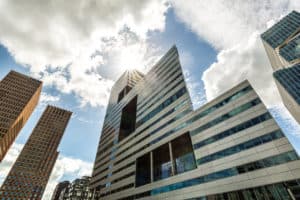 London Stock Exchange Group (LSEG) appointed Peter T. Golder as its new head of group digital assets. He joined from SIX Digital Exchange, where he served as chief commercial officer for two years. Prior to that, he was the CEO and founder of Euroclear Information Solutions and before that, served as managing director of Prosdocimi.
In his new role, Golder will report to Murray Roos, group head of capital markets, with a reporting line to Daniel Maguire, group head of post trade. 
Agency broker BTIG expanded its fixed income credit team in London with the appointment of Christelle Girardie and Paras Shah as managing directors. Girardie joined from Seaport Global, where she served as managing director within distressed sourcing and high yield/loan sales. Meanwhile, Shah joined BTIG from Citigroup, where he served as director and head of EMEA high yield trading.
Industry veteran Seth Johnson was appointed by LedgerEdge as a new strategic advisor. He joined from Nex Markets, the electronic execution division of CME Group's Nex Group, where he served as chief executive officer for nearly four years. Prior to joining Nex, Johnson served as the chief of BrokerTec – also now part of CME Group – and in various roles across ICAP including as its head of strategy and global head of derivatives for ICAP Electronic Broking. In his new role Johnson will be responsible for LedgerEdge's growth and business development strategy.
Hedge fund Millennium appointed former Morgan Stanley executive, Grant McAllen, to take on a new trading role. He joined Millennium after serving at Morgan Stanley for the last eight years as part of its MSET – Morgan Stanley Electronic Trading – platform. Prior to joining Morgan Stanley in 2014, McAllen spent three and a half years at Barclays Capital in a client onboarding and equities trading services role and a year at Instinet and Fidessa in FIX connectivity-focused roles.
Elsewhere, Royal London Asset Management's (RLAM) head of derivatives, Darren Bustin, is departing the firm after 11 years for pastures new. Bustin originally joined the asset manager in 2011, reporting to its chief investment officer and accountable for around £35 billion in assets under management across various asset classes.
Prior to joining RLAM, Bustin spent two years as head of derivatives solutions for Aegon Asset Management and as an associate director at Aladdin Capital Management. Earlier in his career he also spent two years as a volatility and structured credit trader at BNP Paribas and a year as a junior trader and convertible bonds traders assistant at JP Morgan.
The Financial Conduct Authority (FCA) confirmed the members of its new advisory committee to support its wholesale secondary markets work in equities, derivatives, fixed income and commodity derivatives.
Among the 20 individuals who have been appointed as members of the committee are various heads of trading, including: Alex Skrine, director of electronic trading at Winterflood Securities; Daniel Mayston, managing director, EMEA head of electronic trading and market structure at BlackRock; Edwards Wicks, global head of trading at L&G Investment Management; and Robert Barners, group head of securities trading at LSEG and CEO of Turquoise Global Holdings.