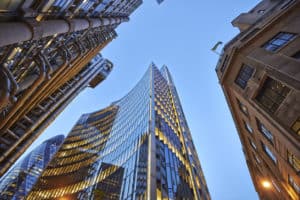 Citi appointed Jaya Dutt as its new head of markets of Central Eastern Europe, Middle East and Africa (CEEMEA), based in London. Dutt first joined Citi in 2003 and has held increasingly senior roles across markets in both EMEA and Asia Pacific. She joined Citi as an assistant manager in Mumbai, India, working up the ranks to vice president before moving to Hong Kong as a director of foreign exchange and local markets in 2011 and moving into strategic risk solutions in 2016. Prior to her latest appointment she served as global head of risk management solutions for corporate sales and solutions.  

StoneX Group appointed Gary Clifford-Newman as senior vice president, prime services sales. Clifford-Newman joined the firm from Sova Capital, where he most recently served as director of prime services sales, following nearly three years as vice president of prime services sales. Before joining Sova Capital, Clifford-Newman spent three years at Linear Investments as vice president, prime services sales and relationship management. Previously, Clifford-Newman served as an associate of business and relationship management and an associate of global fund services relationship management at KCG Holdings and Northern Trust, respectively.
Wells Fargo appointed Bernie Rajamani as lead securities algorithmic trader. Rajamani joined the firm from Citi, where he spent the last 13 years in a variety of roles. Most recently, Rajamani served as director of algorithmic trading for six years, following four years as vice president of algorithmic trading. Prior to this, he served as an associate in quantitative algorithmic trading and as a credit derivatives quantitative analyst.