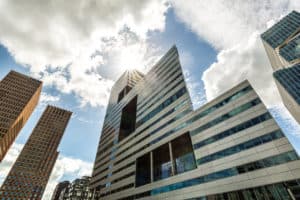 Mark McGoldrick has been appointed by Jones Trading as its new managing director, co-head of prime brokerage services. He joins from Cowen, where he served for almost seven years, most recently as director of prime brokerage and outsourced trading.
Prior to that, he was a founding member and head of marketing and business development at boutique prime broker, Alaris Trading Partners – which was acquired by Concept Capital Markets and eventually by Cowen Prime Services in September 2015.
As part of his role, McGoldrick will act as a consultant to new and emerging hedge funds and guide them through the process of launching and growing an investment management business.
Elsewhere, Avior Capital Markets has appointed Sam Docherty in an emerging and frontier markets sales trading and trading role.
Docherty joins from Sova Capital, where he served as its director of sales trading for Central Eastern European, Middle East and Africa (CEEMA) for two and a half years.
Prior to Sova Capital, Docherty served at Deutsche Bank for 15 years, initially beginning his career in London with independent brokerage UFG in 2004. UFG was later acquired by Deutsche Bank and Docherty covered the CEEMA region as an equities sales trader for the bank following completion of the deal.