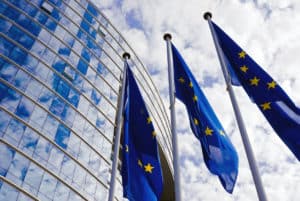 The European Securities and Markets Authority (ESMA) has announced it will postpone the application of the CSDR mandatory buy-in regime by three years.
The controversial rules obliging trading parties to execute buy-ins against any counterparties who are unable to settle their trades within a certain timeframe have been the source of much contention.
A range of industry bodies have pointed out in recent years that buy-ins risk exacerbating market liquidity, especially during periods of stress. Others noted market volatility would have been exponentially worse had the buy-in rules been operational in March 2020, when trade settlement fail rates exploded.
Even with most regulations experiencing some form of pushback from the industry, seldom have we seen such strong opposition to a rule, with all forms of market participants strongly against the proposed requirement.
The latest update follows a series of delays in recent years, with the most recent communication leaving the prospect of buy-ins looming depending on settlement failures rates in Europe.
ESMA had appeased the industry somewhat by not introducing mandatory buy-ins alongside reporting and cash penalties earlier this year, but was accused of not being clear on what it deemed as 'appropriate levels' of settlement fails in relation to when it would re-introduce the controversial aspect of the regulation.
The extra three-year delay was made through the DLT Pilot Regulation, which allowed ESMA to separate the application of the three aspects of the settlement discipline regime.
The draft RTS from ESMA will now be sent to the European Commission for endorsement in the form of a Commission Delegated Regulation. Following endorsement by the European Commission, the Commission Delegated Regulation will then be subject to the non-objection of the European Parliament and of the Council.
In March, the European Commission published the review proposal of the Central Securities Depositories Regulation (CSDR) in order to simplify the application of the regulation and introduce changes to facilitate cross border services.
The rate of equities settlement failures in Europe has remained at a high level over the past two years. Despite monthly fails never hitting the highs of March 2020, when percentages leapt to 14%, the one-year moving average still sat at around 8% towards the end of 2021 –  significantly higher than pre-pandemic levels. Three spikes in monthly fails figures also occurred between November 2020 and June 2021, with levels nearing 12%. 
Though penalties and reporting requirements have come into force, there is still a long way to go in Europe before these rates come down.