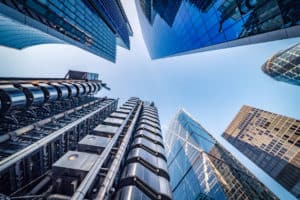 BNP Paribas bolstered its equities team in London with the hire of Credit Suisse's event driven team, according to two people familiar with the matter. Susan Stryker Marinello, event driven specialist sales for the EMEA region at the Swiss bank, and Andy Martin and Simon Scott, both risk arbitrage traders, are joining the French lender, according to the people who spoke on condition of anonymity as the matter is private. The team previously worked together at Wall Street giant Citi prior to joining Credit Suisse.
Managing director of electronic trading at BMO, Yashar Asl, left the bank for rival Citi. He joined Citi as head of electronic trading for its EMEA equities business after over a year with BMO, according to sources familiar with the matter. Prior to joining BMO, Asl served in an electronic trading role at Exane – now part of BNP Paribas – for four years and as co-head of Autobahn equity for EMEA at Deutsche Bank for nearly a decade. He also previously served in electronic equity trading roles at G-Trade, ING and Pershing, beginning his career as an equity trader at EBI in 2002.

The London Stock Exchange Group (LSEG)'s head of equities and exchange trade products (ETPs) sales and relationship management Lida Eslami left the exchange. LSEG confirmed Eslami's departure but declined to comment further. Her next role is not yet known. Eslami had been with LSEG for 12 and a half years, joining as an ETF product specialist in 2011. She later served in various business development roles across listed and exchange traded products. Prior to joining LSEG, she spent a year at Deutsche Bank in an ETF-focused role and a year at AllianceBernstein as a fixed income investment analyst. She took up her new role as head of sales and relationship management for equities and ETPs at LSEG in January as part of a wider restructure of the exchange's capital markets business.
Tradeweb announced that chairman Lee Olesky will retire from its board of directors at the end of Q2, with Jacques Aigrain set to succeed him as chairman, effective 1 July. Aigrain has been part of the Tradeweb board since 2022 – initially joining as an independent director. He has over 30 years' experience in the financial services industry, having held positions at Warburg Pincus, LCH Clearnet Group, Swiss Re and JP Morgan Chase & Co. He currently serves as director of LyondellBasell NV and Clearwater Analytics. Previously, he served as director of LSEG, WPP and Lufthansa Group.
TS Imagine appointed Simarjit Johal as its new head of Asia Pacific, reporting directly to chief executive officer Rob Flatley. Johal was promoted to the role after initially joining the firm seven years ago, most recently serving as co-head of professional services and account management. Elsewhere in his tenure at TS Imagine, Johal served as head of EMEA professional services and account management, as well as a product analyst in client support. Alongside serving as APAC lead, Johal will join TS Imagine's executive leadership committee and will relocate to Hong Kong when he assumes the role in September.
Quantitative and systematic investment manager Qube Research & Technologies appointed Bobby Oriordan as its new chief operating officer. Oriordan joined the firm from Barclays, where he spent the last eight and half years, most recently holding a quantitative prime services position. Prior to that, Oriordan held a front office cash equities electronic trading role at the bank. Before joining Barclays, he spent three years at Credit Suisse serving in a front office cash equities and regulatory reporting role. Earlier in his career, Oriordan served as assistant vice president at Merrill Lynch.