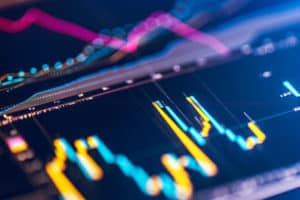 Infrastructure and technology provider Pico has enhanced the capabilities of its Corvil Analytics product suite with the launch of the Corvil Electronic Trading Data Warehouse.
According to Pico, the new solution for monitoring strategy execution across the trading infrastructure will help business and operations teams make faster, more effective decisions.
The ability to obtain and action insights into execution quality and efficiency rapidly is an important factor in gaining a trading performance advantage, particularly in a competitive trading landscape where stakeholders need to attract and retain clients, capture more flow and maximise fill rates.
Through the use of data streamed from Corvil's network instrumentation, Corvil Electronic Trading Data Warehouse offers visibility into transaction execution quality to correspond client trading behavior with execution path and counterparty performance.  
The platform provides real-time visibility at a granular level from individual trades to aggregate transaction outcomes. With that, clients are provided with a lens into technology stack performance and the impacts it has on trading.
Corvil Electronic Trading Data Warehouse also provides aggregate transaction flow monitoring, which allows isolation for specific clients, strategies, order types and counterparties. This offering will help reveal how execution path, component latency and market destinations impact the success of trading.
In addition, the solution offers full trade traceability from issuer to market to isolate degraded decision and transmission latencies, among other benefits.
"As trading systems become more complex and faster, we continue to invest in innovation that meets performance demands and advances our analytics capabilities," said Roland Hamann, chief technology officer & head of APAC at Pico.
"Corvil's high throughput, lossless, granularly time-stamped trading data capture provides an incredibly rich data source that can be used for broader analytics and use cases including trade analytics."