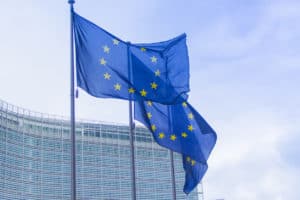 The European Securities and Markets Authority (ESMA) is launching a common supervisory action (CSA) with national competent authorities (NCAs) across Europe, to explore the application of MiFID II costs and charges disclosure rules.
Originally coming into force in January 2018, the introduction of MiFID II changed the way that costs and charges were presented.
As part of improving investor protection, MiFID II requires investment firms to disclose far more comprehensive information around costs and charges, with the goal of improving transparency and competition, exerting downwards pressure on charges, and helping clients to make more informed decisions about who they want to trade with.
However, the new requirements caused some initial confusion amongst investors, especially retail investors, with different firms using different methodologies, making cost comparisons confusing.
Conducted throughout 2022, the focus of ESMA's latest CSE will therefore be on how firms provide information to retail clients, with an emphasis on making sure that disclosures are fair, clear and not misleading; provided in a timely manner; based on accurate data reflecting all explicit and implicit costs and charges; and reveal any inducements.
"ESMA believes this initiative and the related sharing of practices across NCAs, will help ensure consistent implementation and application of EU rules and enhance the protection of investors in line with ESMA's objectives," said the regulator.
ESMA last updated its guidance on the matter in December 2020, when it updated its Q&A on the implementation of investor protection topics under MiFID II/MiFIR with a new entry providing guidance on how firms should present ex-post costs and charges information to clients in a "fair, clear and not misleading manner".