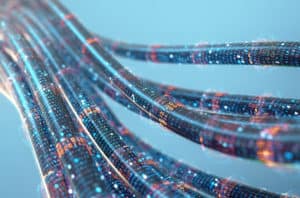 Multilateral optimisation services provider Quantile Technologies has appointed Guido Van Ingen as its new head of the Netherlands and relationship management.
Van Ingen started his new role this month and reports directly to Andrew Williams, Quantile Technologies' CEO.
Over the course of his career, he has managed sales teams across 23 countries, overseeing relationships and providing institutional clients with hedging products as well as working capital solutions.
His career began at ABN Amro Bank in the Netherlands where he served in various roles including corporate sales advisor and poolmanager global markets trainees.
He then joined Merrill Lynch where he served as pan-European equity sales director, responsible for institutional client sales in the Benelux region.
Most recently, Van Ingen worked at ING, where he spent the last 10 years serving as head of financial markets corporate sales EMEA and later as head of transaction services sales in the Netherlands.
"We are delighted to welcome Guido to the team, where his experience will be pivotal to our growth in Europe and extending our network globally," said Williams.
"There is immense capacity to help clients manage their capital and funding challenges and I am confident that Guido's extensive industry experience will drive further adoption of Quantile's services. Alongside our UK and US offices, the Netherlands office continues to grow as we deepen client relationships and develop our presence globally." 
Following the selection of Amsterdam as Quantile's European headquarters in 2020, Van Ingen's new role will be key in establishing the company's European operations, as well as increasing the number of market participants that adopt Quantile's multilateral optimisation services worldwide.
In addition, as part of the leadership team, Van Ingen will be responsible for the Netherlands business and relationship management across all jurisdictions. 
"After 20 years of working in sales management for banks, I am excited to bring my experience to Quantile, where I can be part of a company that continues to deliver real innovation and capital efficiency to the derivatives market," said Van Ingen.