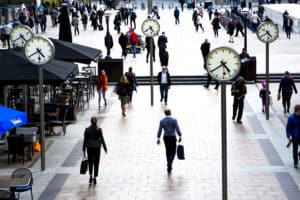 The head of dealing at Quilter Investors is set to leave after two years with the multi-asset investment firm, The TRADE understands.
Maziar Alamouti departs Quilter Investors having led its trading since May 2018. It is understood he will take on a new trading role with the Saudi Arabia Public Investment Fund.
A spokesperson at Quilter Investors confirmed his departure, adding that the fund manager is looking at options for his replacement.
Alamouti has worked in buy-side trading throughout his career, including at hedge funds, and specialising in multi-asset execution. Prior to Quilter Investors, he was head of trading and partner at Agilis Investment Management where he established the firm's trading operations. Alamouti has also previously worked as a trader for hedge funds Fortress Investment Group and Meditor.
Quilter Investors was formed out of Old Mutual Wealth following the sale of its single strategy asset management business to private equity firm TA Associates in 2017 for £600 million. Old Mutual Wealth launched the multi-asset fund manager as it sought to redefine its business following a separation from the Old Mutual brand.
Quilter posted group assets under management and administration of £95.3 billion at the end of March 2020. In its first quarter 2020 earnings report, the fund manager also outlined that around 98% of its staff are working remotely due to the coronavirus pandemic.
Despite the disruption from coronavirus, Quilter added that transfers out of its platform reduced significantly in the latter weeks of the quarter, while transfers in remained steady. The firm said March became the strongest months of the quarter for net flows.