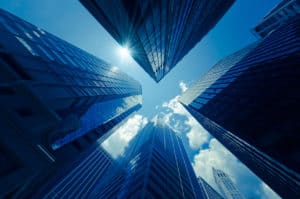 Royal Bank of Canada (RBC) has expanded its European equity sales team with the appointment of a new head of UK cash equity sales and a director of cash equities sales for global clients.
Rory MacFarlane joins as managing director, head of UK cash equity sales and will report to Paul Adams, European head of cash equity and flow derivative sales.
Before joining RBC, MacFarlane served as a director at Berenberg, where he sold all-cap European, UK and US product to head and long-only accounts on both sides of the Atlantic.
Prior to that, he spent nine years at Investec, most recently serving as the firm's head of sales.
He brings more than 17 years' experience within the industry, having managed teams in both London and New York.
MacFarlane will be responsible for RBC's cash equity sales offering in the UK, across all products.
Elsewhere, Edward Redmond joins RBC as director, cash equities sales, global clients.
Redmond joins RBC from Artemis Investment Management, where he served as an investment director and product specialist.
He brings more than 20 years' experience working at both the buy- and sell-side, having held positions at Citi, Credit Suisse, Goldman Sachs and William Blair, where he specialised in selling US product.
Redmond will report to Pamela Addoh, head of global equity sales, and will be focused on driving global advisory product into UK clients.
"These appointments build on our strategic objective to grow equities in Europe, deepen client relationships and increase our revenue and market share through a coordinated approach across sales, trading, research, derivatives and investment banking," said Adams in a memo seen by The TRADE.