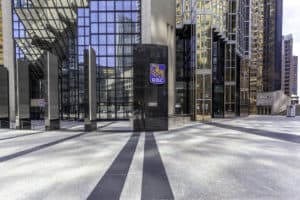 RBC Capital Markets has hired a senior credit sales head from Citi to lead its high yield sales credit sales after recently expanding its European trading team.
Joe Sayers has been appointed vice president and head of high yield and loan sales at RBC Capital Markets, based in London. He will work closely with the high yield credit trading team in Europe and bring leadership to the sales side as the business looks to strengthen its regional coverage.
Sayers joins RBC Capital Markets from Citi, where he worked for the past five years in high yield credit as part of the leveraged credit sales team servicing clients in the UK, US and Switzerland.
Before transitioning to a career in capital markets, Sayers was a professional cricket player for Yorkshire County Cricket Club, and the England Lions, until he retired from the sport at 29 years old.
RBC Capital Markets has been expanding its credit trading and sales teams recently. Sayers' appointment follows the hiring of Joel Robinson, who joined RBC Capital Markets from Citi around 18 months ago as head of high yield and loan trading. Associate level trader, Philip Brigham, also joined the team from Nordea in April.
The appointments "look to build on our success in investment grade credit and grow our high yield business in Europe across both secondary and primary", RBC Capital Markets said.