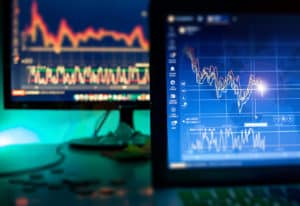 Cassini Systems and AcadiaSoft have teamed up to help clients manage initial margin (IM) requirements across cleared and bilateral over-the-counter (OTC) and exchange-traded derivatives.
Under the agreement, Cassini Systems' margin analytics platform has been integrated with AcadiaSoft's reconciliation platform and Initial Margin Exposure Manager (IMEM). The move allows Cassini's clients to send Cassini-generated CRIF (Common Risk Interchange Format) end-of-day files to IMEM for reconciliation on the AcadiaPlus platform.
"In these times of extreme market volatility and enormous margin swings, it's particularly vital for market participants to not only ensure they meet the challenges of Uncleared Margin Rules (UMR) but also understand and manage the true cost of every transaction, from the pre-trade stage all the way to post-trade operations," said Liam Huxley CEO and founder of Cassini Systems.
According to Cassini Systems, the firms' mutual clients will benefit from the partnership with AcadiaSoft due to increased front-to-back margin optimisation and operational automation. Fred Dassori, head of strategic development at AcadiaSoft, added that the integration will also reduce the IM management burden for clients.
"Our partnership with Cassini Systems reduces the burden of IM management on our mutual clients. By offering more options, we're giving Cassini users the ability to leverage the AcadiaPlus platform across the straight-through processing lifecycle, providing a one-stop shop for IM requirements," said Dassori.
Regulators confirmed earlier this month that the final two implementation phases of UMR would be delayed for one year due to the ongoing disruptions caused by the coronavirus pandemic.
At the same time, Cassini Systems confirmed plans to expand into Asia with the opening of a new office in Sydney. The move follows the recent onboarding of a large Australian asset manager, Cassini Systems said, and increased interest in its services from other buy-side firms across the Asia-Pacific region.