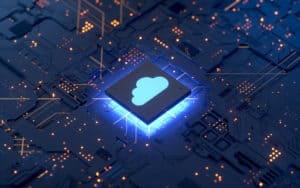 State Street's Charles River has confirmed that its flagship Investment Management Solution (IMS) is now client-ready on the Microsoft Azure cloud platform.
Charles River said last year that it would deploy the Microsoft Azure platform to gain the ability to deploy new products and services quickly, with increased data and computing capacity to serve its clients on a single platform.
The firm said this week it has initiated the migration of new and existing software as a service (SaaS) clients onto the Azure infrastructure.
"In today's environment of unprecedented market volatility, margin pressures, and increased competition, cloud-based solutions offer the resilience, scalability, and performance that investment firms need as a foundation for innovation and growth," said Spiros Giannaros, president of Charles River.
"Microsoft Azure will provide additional capabilities to service our customers and new opportunities to integrate in our customers' cloud solutions. This is central to our strategy to provide global scale as an enterprise investment management solution provider."
Charles River IMS acts as the front- and middle-office component of State Street Alpha, the custodian bank's front-to-back solution for portfolio construction, trading, risk management, compliance, post-trade and back-office services.
State Street acquired Charles River in 2018 as it looked to create the industry's first global interoperable platform connecting the front-, middle- and back-office with one provider.
"When we originally announced we would be using Microsoft Azure in 2019, we knew Charles River was setting a new industry standard for a cloud-based investment management solution that is both secure and highly performant," Kishore Kottapalli, global head of cloud strategy and engineering at Charles River, added.
"Microsoft's investment in security and operational infrastructure enables our offering to meet the stringent security policies and standards that is expected by our clients and required by State Street as a GSIFI (Global Systemically Important Financial Institution)."