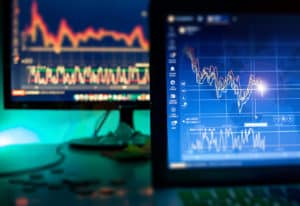 European equity research house and agency broker Redburn has teamed up with financial desktop integration specialist Glue42 in a bid to harmonise its trade execution processes.
Redburn and Glue42 completed a proof of concept aimed at improving trading processes for the broker, by integrating key applications, sales intelligence and data using the Glue42 Enterprise platform.
The move means that Redburn's team can form links between their order management system, market data terminals and sales tools to provide the trading desk with more information to act quickly as orders arrive. Redburn will also extend the application to its transaction cost analysis and phone and chat systems.
"We have recently had the perfect storm of high volume, high volatility, and a global workforce that's working from home for the first time ever," said Will Winzor-Saile, partner at Redburn. "That means that screen estate becomes vital for people to get pertinent information… The feedback following on from the PoC has been remarkable. We now have access to information that clients have been requesting for years but was harder to discover. With Glue42 Enterprise everything just connects and synchronises."
Glue42 initially focused on integrating the Fidessa platform with trading applications including Bloomberg and Genesis, but has expanded the interoperability of the Enterprise system for interoperability with other in-house applications.
Application interoperability in trading has become increasingly important amid huge competition for desktop real estate between platforms, systems and market data vendors. Integrating and synchronising in-house and third-party applications also blurs the boundaries of the 'build vs buy' question, according to Steve Grob, founder of Vision57.
"Right now, the ability to act with speed and precision is vital in getting the best trading outcomes for the buy side," Grob said. "In extending the experience of Fidessa users, Glue42 enables just that. People will look back and wonder how traders ever tolerated the old disconnected way of doing things.
"The key lies not in replacement but augmentation," continued Grob. "Firms such as Glue42 that help blur the boundaries between in-house and third-party applications and move the traditional 'build vs buy' tension towards a 'new normal' of 'buy and build', will come to dominate."