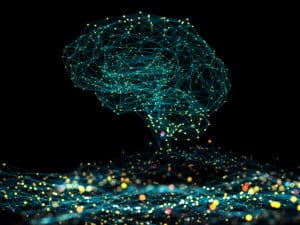 A survey by Broadridge has found that firms on the buy- and sell-side expect to increase their spending on AI, blockchain, and cloud technologies by 33% in the next two years.
For the research, Broadridge surveyed 1,000 asset managers, broker-dealers, wealth managers, private equity companies, universal banks, banks, hedge funds, and insurance companies across APAC, EMEA, and North America.
The report found that by 2023, UK firms expect their budget for next-generation technologies to increase to 20% with 88% of UK firms saying they want to implement robotic processing in the next two years.
In addition to a hike in spending, the report found that 72% of UK firms were actively recruiting externally to help meet their technology needs.
Broadridge attributed the global change in spending on IT to remote working conditions brought on by the COVID-19 pandemic.
"In a remote and evolving business environment, investments in AI, blockchain, the Cloud and digital technologies will continue to drive long-term growth and have already become essential to both day-to-day operations and larger strategic shifts around mutualisation, resiliency, and digital transformation," said Chris Perry, president of Broadridge.
A recent report by Refinitiv found that the buy-side was lagging behind the sell-side in its adoption of machine learning and artificial intelligence.
Refinitiv polled 120 asset managers and found 28% had deployed machine learning and AI in multiple areas, while 44% of 281 sell-side firms surveyed said they had deployed ML and AI in multiple areas.