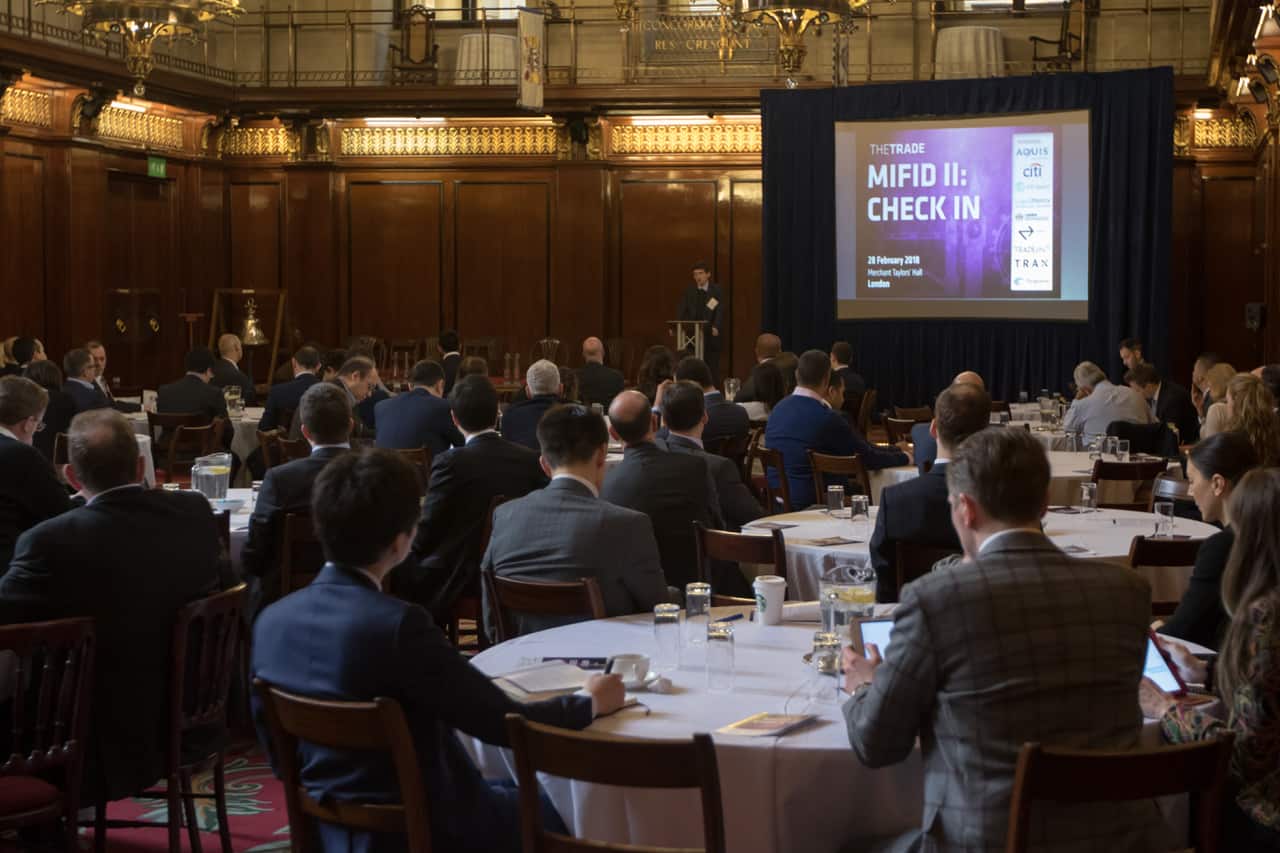 Reporting requirements under MiFID II have been highlighted as the most immediate issue for market participant compliance.
Senior industry experts speaking at The TRADE's MiFID II: Check In event in London yesterday told delegates it could take at least one or two years for the new rules to be fully understood and implemented across the industry.
An audience poll gauging the status of MiFID II compliance since 3 January revealed compliance had been a difficult task, with the majority stating that progress had been okay, but that it was hard work to reach this point.
While panellists discussed the possibility of amendments to MiFID II, but just 3% of delegates were confident regulators will introduce MiFID III in the future. At the same time, 63% of the audience said they expect small changes to certain aspects of the rules.
Throughout the course of the day, panellists also addressed enforcement of the regulation, and the possibility of financial penalties for failure to comply. For reporting, panellists were confident the industry would not see any fines handed out for failures until late next year.
The audience agreed with the panel as a majority of 46% said they expect the Financial Conduct Authority (FCA) in the UK to impose its first fine related to transaction reporting in the second quarter of 2019, rather than at some time this year.
The TRADE had a record turnout for the sold-out, full-day event which was held at Merchant Taylors' Hall. Keep an eye out for future events hosted by The TRADE, including on ETFs, fixed-income and further coverage of MiFID II later this year.