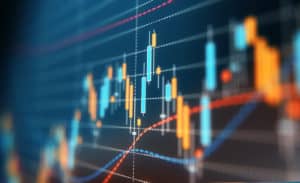 At the FIX EMEA conference today, a panel on 'The Rise of the Bots – Automation and Liquidity' discussed the ongoing evolution of automation on the trading desk, and concluded that while innovation was rapidly occurring, the paradise of perfect automation is still some way off.
Automation is about "bringing data to life," according to the panel, which was moderated by Scott Bradley, head of securities trading sales at LSEG. Whenever you want to trade, you need to act on the data available – but that data needs to be managed and curated, and this is the current focus of the evolution taking place.
The panel, which took place under Chatham House rules, comprised Anvar Karimson, CTO of Kepler Cheuvreux; Matthew McLoughlin, head of trading at Liontrust Asset Management; Robert Miller, execution consultant at Vanguard Asset Management; and Richard Ring, solutions director at markets infrastructure and technology platform Symphony.
A key conclusion by the speakers was that although automation is a constantly evolving process, it requires collaboration between all stakeholders in the chain – from buy-side to sell-side to trading venues – and this partnership is crucial in creating usable data.
"You need to ask questions of the data, and understand where it comes from," said one speaker. "The point is to achieve the ability to compare apples with apples."
The problem is that all this data occurs in multiple and disparate datasets, therefore mapping and managing these is the challenge. People want immediate, perfect bot-to-bot communication where these automated programs speak to each other without the need for human interaction, but this is still a dream rather than a reality. Often, bots are dealing with different data on each side, so they cannot yet communicate directly, and they still require a layer of human communication before they can speak.
"We can't yet jump straight to fully automated bots," said a panellist. "We need to find out what human traders need first, and then upskill our teams to deal with that."
The consensus from the panel was that evolution is constant, and partnership is crucial. And although there might still be a way to go before we reach full automation, we are travelling in the right direction.
And the audience seemed to agree – a survey of the (full) room found that 47% of respondents were already using bots and had been doing so since before the pandemic, while 37% were still cautious and wanted to know more before jumping on board.