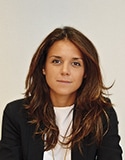 Over the summer, The TRADE has been gathering nominations to compile a list of the 40 individuals under the age of 40 that are most likely to enjoy notable career advancement in the coming years.  
The list of 40 was drawn up following extensive market research with industry leaders on the sell-side and buy-side and verified with interviews with employers and individuals to evaluate their credentials.
To qualify for consideration, individuals had to be aged under 40 years of age as at 31 December 2015 and be working in a trading function at an asset manager, wealth manager, stockbroker, technology group, or life company.
Consideration was given to each individual's day-to-day role in the business, career progression to date and involvement in industry initiatives. 
Further credit was awarded for commendable extra-curricular activities such as examples of volunteer or mentoring work or for academic success in a professional examination scheme.
All those who made the list must be based in Europe, although they can trade assets globally.
After a lengthy judging process, our panel considered the following 40 people to be worthy of recognition.
Name: Benjamin Bouillou
Job title: Equity trader
Company: Man GLG
Man GLG's equity trader Benjamin Bouillou joined the company in January 2012 from Brevan Howard, where he had worked as an equity and equity derivatives trader for a little over a year.
Bouillou has spent time working at well-known hedge funds and buy-side institutions including James Caird Asset Management – formerly known as the Moore Capital Credit Fund, Gandhara Capital and Halbis Capital Management.
His academic record is also strong, having completed an MSc in Market Finance and Banking from the Universite Pantheon Assas (Paris II) in 2005 and an MSc in Electrical and Computer Engineering from the Georgia Institute of Technology in 2004.
Name: Oliver Steinki
Job title: Founder
Company: Evolutiq
After spells at Morgan Stanley, Commerzbank and Stigma Partners, Oliver Steinki decided to move away from the major corporates and set up his own investment management firm in Evolutiq.
The Swiss-based investment firm develops, designs and implements quantitative trading models, and uses in-house developed algorithmic trading framework, which it uses in its daily trading activities.
"Growing up in an entrepreneurial family, I knew quite early that I would like to start my own company later in life," said Steinki.
According to Steinki, Evolutiq's model is built upon doctoral research on the applicability of ensemble methods to enhance option pricing models based on Lévy processes conducted by Steinki himself.
"At Evolutiq, we are driven by a rigorous quantitative research culture and rely heavily on academia's latest findings to construct innovative strategies. Our investment philosophy evolves around the implementation of approaches based on statistical learning.
"We believe utilising these cutting edge statistical learning techniques to formulate predictions is a more dynamic and statistically more accurate approach to predict market moves compared to static methods which are often based on the normal distribution assumption."
The firm invests in products including futures on major equity indices, commodities, volatility, G7 currency pairs and interest rates to ensure liquidity and low transaction costs.
Steinki began working in the financial industry in 2003, first as an analyst at Commerzbank before moving to Morgan Stanley as an associate. He then moved to Stigma Partners, a systematic global macro house in Geneva, where he was involved in multi-asset-class derivatives trading.
Steinki has co-founded and invested in successful start-ups throughout Europe, with a handful receiving awards from the FT Germany, McKinsey, Ernst & Young and the German federal ministry of economics. He is also an adjunct professor teaching algorithmic trading and portfolio management courses at IE Business School in Madrid and on the Hong Kong campus of Manchester Business School.
Name: Francesca Bullo
Job title: Trader
Company: Generali Investments
Italian asset manager Generali Investment acquired the skills of Francesca Bullo in June 2014 to work on its trading desk covering fixed income.
Bullo began her career at Societe Generale Corporate and Investment Banking as a fixed income flow credit sales assistant for just over a year, before spending time in Shanghai working as a Chinese markets analyst.
Bullo then received her trading desk experience at Nextam Partners where she operated as a buy-side junior execution trader.
Now at Generali, she is focused on fixed income, trading developed and emerging markets government bonds, money market instruments and FX spot and forwards.
Bullo said she aims to continue to grow her skillset at Generali in the near future and pursue her professional growth.
"I hope the company will continue to fuel my motivation and commitment to target outstanding achievements," adds Bullo.
"Our trading desk is dedicated to the implementation in the market of all the investment decisions made by GI Portfolio Managers, ensuring best execution together with liquidity sourcing and monitoring."
Bullo holds a Masters Degree in Finance from Bocconi University in Milan.
Name: David Sturgeon
Job title: Investment dealer
Company: Alliance Trust
Sturgeon has been working in trading for around a decade and holds both the IMC and CISI certificates.
For the past six and a half years he has worked on the institutional dealing desk of Alliance Trust which trades global equities, fixed income, derivatives, interest rate swaps, credit default swaps and foreign exchange.
Prior to joining the desk, he worked as a dealer on the retail desk, which he joined in October 2006.  Before this he worked as a trading analyst at JP Morgan Chase.
Sturgeon is a graduate of the University of Edinburgh with a BEng in Electronics and Electrical Engineering.
Name: Guillaume Chauvin
Job title: Associate equity trader
Company: Goldman Sachs Asset Management
Guillaume Chauvin joined Goldman Sachs group originally back in June 2008, while he was completing his Master of Science in International Finance.
Chauvin started out working in Middle Office operations in the Structured Product Group.  Having completed his degree in 2010, he joined the sales team where he worked until the end 2011.
At the start of 2012, he moved to Goldman Sachs Asset Management and took up his first buy-side role as a repo and stock loan trader where he remained for a further two years. He has been in his current role since January 2014.
Chauvin is fluent in French and English.