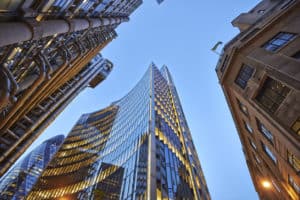 Electronic market maker Optiver has appointed a former Rosenblatt Securities market structure specialist to join its European corporate strategy team.
Anish Puaar joins Optiver in a corporate strategy role after most recently serving as Rosenblatt's head of European market structure for the last seven months. Prior to this he spent just over seven years as a market structure analyst.
Puaar began his career as a reporter for The TRADE in 2008, spending five years with the publication and later becoming its editor for just over a year in 2012. He later spent a year and a half at Financial News as a trading and technology reporter.

His new role at Optiver will have an initial focus on European equity market structure, including new products, regulation and exchange relationships, The TRADE understands. Puaar will also be working with the European corporate strategy team on their market commentary and work around market structure advocacy.
"After an amazing eight years at Rosenblatt Securities the time has come for me to say goodbye and move on to new pastures. It's been a great ride and I am especially thankful for all the support Justin Schack and Joe Gawronski have given me over the years," said Puaar in an update on social media.
"I'm excited to get going in my new role at Optiver, where I'll be joining the corporate-strategy team in the coming weeks. Watch this space!"
Puaar was shortlisted for The TRADE's Editors' Choice market structure excellence award in 2019 as part of its flagship awards night, Leaders in Trading.