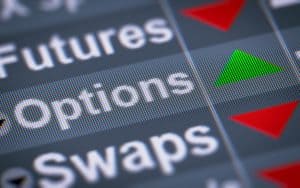 Royal London Asset Management's (RLAM) head of derivatives is set to depart the firm after 11 years, The TRADE can reveal.
Darren Bustin is leaving RLAM for pastures new, according to an update on his social media.
"I have made the decision to pursue another opportunity outside of RLAM after being with the company for 11 years," said Bustin in his update.
"It has been a great experience, working with some great people and great things were achieved. I wish RLAM every success in the future. After some time in the 'garden' I will be undertaking a new role in September. More information will be shared in due course."
Bustin declined to comment on his next role.
After originally joining the asset manager in 2011, Bustin has spent 11 years in his current role, reporting to its chief investment officer and accountable for around £35 billion in assets under management across various asset classes including asset and liability management (ALM), liability driven investment (LDI), annuities, and derivative and complex strategies.
Prior to joining RLAM, Bustin spent two years as head of derivatives solutions for Aegon Asset Management and as an associate director at Aladdin Capital Management. Previously in his career he also spent two years as a volatility and structured credit trader at BNP Paribas and a year as a junior trader and convertible bonds traders assistant at JP Morgan.
"After 11 years at RLAM, Darren Bustin, Head of Derivatives, has decided to leave the company and we wish him the best of luck and success in the future," said an RLAM spokesperson.