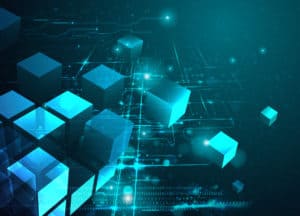 LedgerEdge has appointed the former chief executive officer of Nex Markets, the electronic execution division of CME Group's Nex Group, as a new strategic advisor.
Industry veteran Seth Johnson has joined LedgerEdge as a strategic advisor after almost four years with Nex. Prior to joining Nex, Johnson served as the chief of BrokerTec – also now part of CME Group – and in various roles across ICAP including as its head of strategy and global head of derivatives for ICAP Electronic Broking. He also currently serves as the chairman of the board at Tradefeedr.
In his new role he will be responsible for LedgerEdge's growth and business development strategy.
"LedgerEdge is company that is genuinely leading ground-breaking change," said Johnson. "It offers a new way of solving for the historic information leakage and liquidity issues in the corporate bond market using distributed ledger technology."
The company is the first decentralised trading ecosystem to be regulated as a multilateral trading facility (MTF) by the Financial Conduct Authority (FCA). The platform is built on distributed ledger technology meaning traders can use smart contracts to minimise the amount of information they release to the market.
It integrated with S&P Global's thinkFolio platform in May to allow mutual clients to access DLT enabled corporate bond liquidity and trading services.
"The market recognises that LedgerEdge's innovative trading model brings a new, modern ecosystem that emphasises control and ease of execution to a historically illiquid market," said LedgerEdge chief executive David Nicol.
"Seth's unparalleled experience and background has brought a strong focus on promoting an innovation and execution culture within the firms he's worked with."