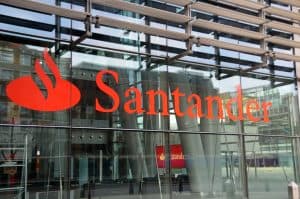 The corporate and investment banking division at Santander has moved to deploy Bloomberg's derivatives library to provide its clients with an automated model to trade and calculate prices for bespoke structured products. 
Santander has integrated its quoting engine with the library to offer tradeable prices in real-time via the bank's dealer page on the Bloomberg Terminal.
Bloomberg's library provides workflow for buy- and sell-side firms to trade and risk manage structured products in a single platform. It allows users to create structured products, including single, cross-asset, baskets or hybrids, via custom templates. 
"This agreement with Bloomberg is key within our strategy to balance (mainly through digitalisation) our position on the structured products market with the bank's position in the euro area by capitalisation, taking advantage of our range of vehicles (including sustainable bond issuer), good rating and specialisation on European and Latam underlying, everything carried out under our commitment to responsible banking," said Alfredo Madrigal, European head of equity derivatives and ETDs at Santander CIB. 
The Bloomberg derivatives library is also integrated with the firm's sell-side order management system (TOMS), buy-side order management system (AIM), as well as its multi-asset risk system (MARS), in a bid to streamline workflow from pre- to post-trade. 
"Sell- side firms are increasingly looking for ways to extend the reach of their distribution channels for structured products. By adopting DLIB (Bloomberg's derivatives library) to calculate and distribute prices, banks are able to service their clients faster and more efficiently, and buy-side firms also benefit from improved decision-making and risk management capabilities," Karim Faraj, global head of front office derivatives at Bloomberg, commented.