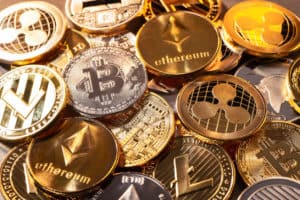 The chair of the Securities and Exchanges Commission (SEC), Gary Gensler, has called for more collaboration between US regulatory watchdogs on the oversight of the crypto markets.
Speaking at an event at the University of Pennsylvania Carey Law School earlier this week, Gensler said he was exploring how regulators could split responsibility for overseeing cryptocurrencies, particularly in areas where there is an overlap.
The cryptocurrency and digital asset markets pose grey areas for regulators, all of whom maintain a watchful eye over specific areas of the markets.
The SEC oversees the securities markets; however, the Commodity Futures Trading Commission (CFTC) oversees the derivatives markets in the US and because of this it has been somewhat unclear which watchdog should lead the charge on overseeing the crypto markets which sit between asset classes and has led to a degree of jostling between the regulatory bodies.
According to comments made at the event on Monday, Gensler has asked SEC staff to collaborate with the CFTC to develop a strategy for overseeing platforms which trade a range of securities and commodities linked tokens.
"I've asked staff to consider how best to register and regulate platforms where the trading of securities and non-securities is intertwined," he said.
He also suggested that the custody function should be separated from trading functions to ensure customers' assets are being sufficiently protected.