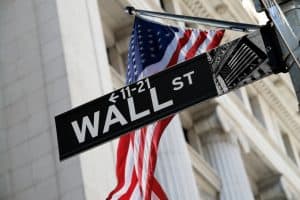 The US financial securities watchdog is moving forward with plans to modernise and reform the regulatory framework for exchange traded funds (ETFs).
A proposal has been put forward by the Securities and Exchange Commission (SEC) aimed at reducing the costs and complexities of bringing new ETF products to market.
The new rule would see ETFs operate under the Investment Company Act of 1940, removing the often time consuming and costly need to gain 'exemptive relief' from the regulator before launching new products.
It would also permit ETFs to use custom baskets under the 'creation/redemption' process, which the SEC added, would significantly level the playing field for new entrants in the market.
"This proposal is an important step in moving a substantial portion of the $3.4 trillion ETF market under a rules-based framework that continues to provide the oversight and protections investors expect," said chairman at the SEC, Jay Clayton. 
ETFs have seen significant growth over the past decade, offering attractive investment vehicles to many investors due to the diversity the product can offer. Should the proposed rule changes be approved, the regulatory framework for ETFs in the US could revolutionise a segment considered by many to be traditionally unregulated.
"The development of ETFs has given investors options that can more effectively meet their goals. We should embrace such innovation and ensure that our regulatory framework allows for it, while being unwaveringly true to our investor protection mission," Clayton added.
The SEC is now seeking comment on the proposed rule changes and the comment period will end in 60 days.