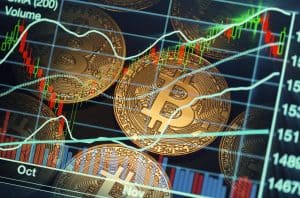 Cryptocurrency trading platform Uphold has confirmed plans to buy broker-dealer JNK Securities in a bid to enter more regulated markets and reach institutional investors
The US crypto startup has filed an application with the Financial Industry Regulatory Authority (FINRA) to approve the deal, upon which it will apply to the Securities and Exchange Commission (SEC) to operate as an alternative trading system (ATS).
Uphold explained that approval of its application would allow its new securities division to offer sales and trading of initial coin offering (ICO) tokens, and fractional equities under the oversight of both the SEC and FINRA.
"We have kept a close eye on statements from global regulators regarding virtual currencies and tokens and believe that many crypto assets (particularly ICO tokens) may be treated as securities in some cases," the firm said in a statement.
"Broker-dealer and ATS coverage is key to protecting our customers and to building a preeminent financial services ecosystem. We are proud to be a compliant financial services company, working with regulators to ensure we provide the most trusted and transparent access to digital financial services worldwide."
Uphold was established in 2015 and currently operates in 184 countries offering trading in more than 30 currencies, both traditional and cryptocurrencies.
Crypto trading platforms globally are looking to overcome concerns raised by institutional investors around regulatory oversight which have, in most cases, deterred the community from entering the space.
Financial regulators have been sought out to provide clarity to both crypto firms and investors in terms of the regulation of trading cryptocurrencies, with many voicing their intentions to look into it further.
The SEC recently appointed an associate director to work on the application of US securities laws to ICOs and cryptocurrencies. Similarly, its counterpart, the US Commodity Futures Trading Commission (CFTC), said it leading an international working group to build consensus and common ground with foreign authorities on cryptocurrency.