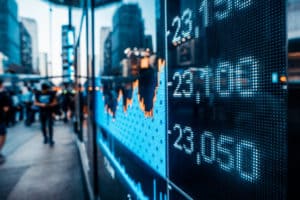 A senior fixed income and FX trader has been selected to replace recently departed director of trading for EMEA at DWS, Christian Schalke.
Aziz Tahir has reportedly been selected to become the next director of EMEA equity trading at DWS, according to sources familiar with the matter.
DWS declined to comment on the appointment.
Tahir takes on the role after originally joining Deutsche Bank's asset management arm in 2008 as a senior FX and fixed income trader, having also previously served at ING as a mortgage broker for over two years.
He replaces Schalke, who confirmed earlier this month that he would be leaving the firm after 10 years in an update on social media. Prior to joining DWS, Schalke also spent 10 years at investment bank Dresdner Kleinwort Wasserstein and two and a half years at Morgan Stanley.
"I want to thank the many amazing people that I have met and worked with around the world through the years. It's been a steep learning curve, that's for sure and I sincerely enjoyed every day. I look forward to our paths crossing again in the future," said Schalke in his update.