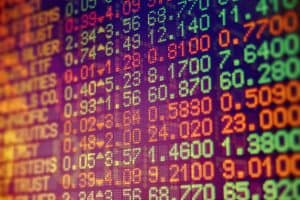 Trading technology vendor SimCorp has acquired a buy-side data management specialist for €60 million as the firm looks to bolster its value proposition for asset management clients.
SimCorp confirmed in a statement that it has signed an agreement to purchase all shares in AIM Software, with the acquisition due to close around 1 August this year.
AIM Software's services will be integrated into SimCorp's data management division upon completion of the transaction, and its flagship platform, GAIN, will be renamed SimCorp Gain. AIM Software, which has had a long-standing partnership with SimCorp, has around 75 employees and offices in Vienna, London and New York, and generated around €15.5 million in revenues in 2018.
"AIM's market-leading data management solution, GAIN, is a valuable addition to our portfolio, supplementing our offering in an area of strategic importance to our clients," said Klaus Holse, CEO of SimCorp.
"The combination of AIM's data management capabilities and SimCorp's integrated front-to-back, multi-asset investment solution will allow us to provide asset managers and asset owners alike with an even more comprehensive end-to-end offering, further strengthening our leadership position in an ever-evolving industry."
SimCorp added that data management is an area of growing focus for buy-side institutions and it is increasingly central to any investment manager's operations.
"The AIM team is excited to continue our journey on becoming a leader in data management for the buy-side as part of SimCorp. SimCorp's global market reach, commitment to its employees, along with substantial investments in R&D, will allow us to continue to deliver innovative data management solutions to our clients," Gayatri Raman, CEO of AIM Software, concluded.