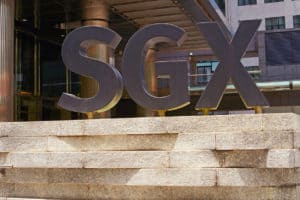 Singapore Exchange (SGX) subsidiary MaxxTrader, a single source and direct-to-market FX trading platform, has deepened the digital liquidity pool with the launch of MaxxDigital, a new digital asset trading solution.  
MaxxTrader's first foray into the digital space, MaxxDigital offers OTC FX execution features for digital assets trading, as well as streaming, Request for Stream (RFS) and Request for Quote workflows. Users gain access to a deeper liquidity pool, ranging from OTC exchanges and market makers to electronic communication network (ECN) and exchanges offering listed crypto futures. 
They can also leverage native MaxxTrader algorithms for digital assets trading such as time-weighted average price (TWAP) and volume-weighted average price (VWAP), as well as basket trading algorithms for constructing and trading custom digital assets baskets and/or hedging exposure for exchange-traded funds (ETFs). Future plans include adding new algos to achieve best execution and reduce transaction costs. 
"There is currently a large gap in the digital assets trading market for a robust, functionality-rich trading solution and we believe that MaxxDigital can fill this critical gap," said MaxxTrader CEO Manish Kedia.  
DBS, the largest bank in Southeast Asia with over $600 billion in assets, was the first institution to go live on the platform. "Partnering with MaxxTrader and leveraging their expertise enhances our digital asset trading offering and trading hours even over weekends without having to commit to additional backend resources," said Jacky Tai, managing director, group head of trading and structuring, treasury and markets at DBS. "Our ability to streamline the end-to-end process efficiently enables us to explore the market's full potential by providing even more dynamic pricing, financing, and risk solutions around the clock."  
MaxxTrader, formerly owned by FlexTrade, was acquired by SGX in July last year for $125 million. Headquartered in Singapore, the firm has provided FX pricing and risk solutions for sell-side institutions including banks and broker-dealers, as well as a multi-dealer platform for hedge funds, since 2007. Its acquisition followed SGX's previous acquisition of BidFX in 2020, a cloud-based provider of electronic FX trading solutions with a largely buy-side clientele, cementing the exchange's ambitions to become a central Asian FX marketplace for global investors. 
"Since SGX expanded from FX futures to the global FX OTC market, we continue to cement our footprint in this fast-growing and sizeable US$6.6 trillion-a day global market. We are excited to acquire MaxxTrader, which further enhances our FX OTC offering and widens our customer base across the sell- and buy-side," said SGX CEO Loh Boon Chye at the time of the deal.