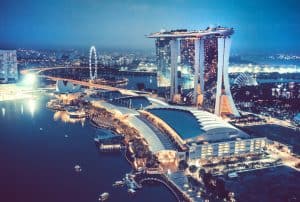 SS&C Technologies' combined front-office and fund administration outsourcing platform has signed up Timefolio Asset Management Singapore.
The mandate represents the successful integration of front-office technology firm Eze Software with SS&C GlobeOp as a fully operational front-to-back technology offering.
"Working with SS&C Eze and SS&C GlobeOp, minimises the number of vendors we have to work with so we can quickly realise process efficiencies," said Jae Lee, CEO of Timefolio Asset Management Singapore.
Timefolio will use the Eze Investment Suite for portfolio management, trading, accounting, compliance and integrated order management, will using SS&C GlobeOp for middle- and back-office outsourcing and fund administration.
"Our aim is to deliver value by optimising front-to-back office processes for firms of all sizes," added Bill Stone, chairman and CEO, SS&C Technologies.
SS&C completed its $1.45 billion acquisition of Eze Software in October last year and has since begun work on integrating the company with its middle- and back-office servicing platform.
Earlier this year, Rahul Kanwar, president and chief operating officer for SS&C Technologies, explained to investors that is underway developing its plans for Eze and bringing its cloud-based investment solution Eclipse closer to its GlobeOp business.
The announcement follows the release from State Street that it had entered into a letter of intent with Lazard Asset Management to sign the firm up as a client of its front-to-back investment servicing platform.