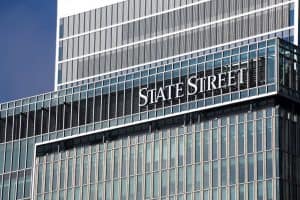 State Street has entered into a letter of intent with Lazard Asset Management (LAM) to sign the firm up as a client of its front-to-back investment servicing platform. 
The fully integrated front-to-back office asset servicing platform combines the recently-purchased offering of Charles River Development – for $2.6 billion – and the bank's own traditional custody services.
At the end of the first quarter, State Street's Ron O'Hanley highlighted that the bank had approximately 110 opportunities being pursued by its sales team, and anticipated announcing a number of client adoptions of the front-to-back office platform in 2019.
The main proposition of O'Hanley's front-to-back vision is simplification – be it for pre-trade processes, risk and portfolio management all the way to reporting – with a single master file as opposed to carrying out multiple reconciliations along the value chain.
Lazard represents the first of these clients, despite the service appearing to resonate with its clients on a global scale.
The asset manager has been a long-term customer of Charles River Development (CRD) through its Investment Management Solution, and of State Street's middle- and back-office investment servicing solutions.
As part of the transition to State Street's front-to-back platform, LAM plans to adopt CRD's Software-as-a-Service solution (SaaS) and additional front-to-back services from State Street for its equities and multi-asset investment businesses. 
State Street said the platform and related technology are also expected to enhance the existing middle- and back-office services provided to LAM's broader investment platform.
In addition, LAM will expand its middle- and back-office servicing relationship to include the support of its alternative investments business.
"We are delighted with the prospect of LAM becoming a client of State Street's Front-to-Back investment servicing platform," said Lou Maiuri, chief operating officer, State Street. "We have a long-standing relationship with the firm and believe the solutions we can provide will support their business needs. Today's announcement is evidence of the CRD acquisition enabling us to deepen and grow client relationships and deliver positive results for our shareholders." 
A number of custodians and service providers have been expanding into full front-to-back models over the past year, including Northern Trust and Societe Generale.
One motive behind this move into the front-office is that the traditional business model of custodians has become significantly challenged. Their clients are struggling to deal with the rise of passive investment strategies, and as management fees continue to be squeezed, so does the pressure to reduce fees for middle- and back-office services. 
At the same time, front-to-back portfolio management systems are increasingly becoming a more viable and common deployment option for buy-side institutions, given the macro trends occurring within the asset management community.
After definitive agreements are reached, LAM will become a member of the Charles River Development Client Advisory Board, which was established earlier this year, and now has 17 member firms globally. 
State Street said the Board is a forum for CRD clients to provide input and advice regarding industry developments and CRD's strategic product and services direction.