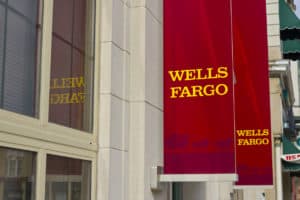 US investment bank Wells Fargo has confirmed the launch of its new prime trade services group to provide buy-side clients with access to outsourced and agency trading.
In a statement, Wells Fargo said that the prime trade service group will offer investment firms, ranging from start-up to institutional, experienced traders with the ability to act as an extension of their trading desks.
The prime trade services group's outsourced trading function will include high- and low-touch trading services that can execute entire trading operators, or supplement a client's in-house trading desk, to achieve lower costs, more time to focus on alpha-generating tasks, and to reduce the burden of maintaining technology and people.
"Wells Fargo has a deep history of providing custom-tailored trading solutions for more than 15 years. This is the natural progression for our platform, as we look to bring the breadth and depth of our bank to our clients, and an exciting time in our industry to further invest in these capabilities," said Jud Howson, head of prime trade services at Wells Fargo.
"Our trading team averages more than 20 years of experience, and we have been together in a bicoastal, distributed structure for more than 10 years. In addition, the technical capabilities and the products and services of our world-class Prime Services platform give us a distinct advantage."
Coupled with Wells Fargo's existing prime services platform, the newly-established group will also give clients access to resources such as business consulting and capital introductions, and access to Wells Fargo's COMPASS and SHARP technology platforms for risk management and reporting.  
As well as outsourced trading, the investment bank's prime trade services group will include technology-driven portfolio management services, trade execution in open trading infrastructure and integrated commission management.