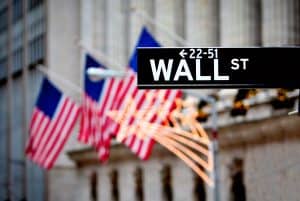 Exchange operator Cboe Global Markets has submitted an application to US authorities to implement a 'speed bump' on its equities exchange.
Cboe confirmed in a statement that it plans to introduce a Liquidity Provider Protection feature, known as LP², on its EDGA exchange in a bid to improve liquidity and to allow market makers to take more risk and quote tighter spreads with greater size.
Under the exchange's proposal, which is open to industry feedback, liquidity-taking orders sent to EDGA will have to wait four milliseconds before trading with resting orders in the order book. Cboe said that this will provide market makers with sufficient time to re-price their resting orders before 'opportunistic', or high-frequency traders (HFTs), can trade with them at old prices.
"As a leading U.S. securities exchange operator, Cboe is committed to bringing forth new ideas that add value to our ever-evolving markets," said Bryan Harkins, executive vice president and co-head of markets division at Cboe Global Markets. "Our proposed LP² initiative is the result of vital and ongoing consultation with customers and investors, and we will continue to actively seek out ways to deliver innovative and flexible solutions that best meet their needs."
Cboe's speed bump will be the third implemented at major US exchange groups after IEX and NYSE American deployed the tool in recent years, despite widespread outcry from incumbent exchanges over IEX's first move to slow down HFTs with a speed bump.
Cboe added that existing delay mechanisms applied by IEX and NYSE do not provide protection to market makers and participants that post two-sided markets, whereas LP² would promote price forming displayed liquidity.
"LP² would enhance the ability of market makers to provide liquidity to investors by deemphasising speed, measured in microseconds and nanoseconds, as a key to trading success. We believe this should provide a market structure with improved market quality, optimise price discovery, and benefit all market participants who choose to trade on Cboe EDGA," Harkins concluded.
Cboe Global Markets is awaiting regulatory approval from the US Securities and Exchange Commission, which is seeking feedback from the industry on the proposal, before installing the speed bump.