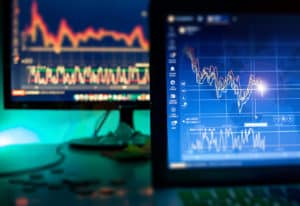 Trade surveillance specialist Eventus Systems has teamed up with QuantHouse to bolster its cloud platform with global market data for trade surveillance and market risk.
Eventus Systems will joins QuantHouse's API Ecosystem meaning that clients can use the surveillance platform, known as Validus, which monitors trading operations and has more than 250 procedures to track market manipulation such as spoofing, layering, wash trading and collusion.
QuantHouse will also provide Eventus with access to its QuantFEED to allow clients to run the platform in T+1, as well as in real-time. Eventus stated the QuantFEED product will allow it to onboard new markets quickly without maintaining separate data feeds.
"Validus was designed from the ground up to incorporate all relevant data types and sources needed to deliver a holistic and comprehensive view of a firm's trade surveillance and market risk," added Travis Schwab, CEO of Eventus. "All of these systems rely on first-class, granular data, which is why we chose QuantHouse as one of our core data providers. QuantHouse's API Ecosystem will also enable us to expand into new markets and offer our solutions to a wider global base of users."
Earlier this month, US commodities broker INTL FCStone deployed the Validus platform to replace its outsourced trade surveillance system after announcing several expansion initiatives. Following the deal, Eventus said it now provides trade surveillance and risk management to more than 20% of registered US FCMs.
"Adding Eventus Systems to our API Ecosystem means we are able to help market participants both in the Americas and worldwide access the capabilities of the Validus platform currently used by top tier financial firms," Salloum Abousaleh, managing director for the Americas region at QuantHouse, commented.
"QuantFEED provides more than 150 data feeds via a single API, which makes our solution straightforward and easy to implement. This fits in seamlessly with Eventus Systems' model, which provides a powerful, flexible, cloud-based solution for clients."