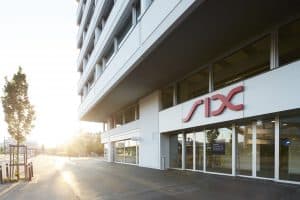 Swiss exchange group SIX has announced the appointment of Marion Leslie to head up its Financial Information business.
Leslie will take up the new role on 1 January 2020, as well as a position on the SIX executive board, replacing the outgoing Robert Jeanbart, who is to retire in December this year.
Having joined Refinitiv in 1994 when the firm was part of Thomson Reuters, Leslie has held a series of management positions with the data vendor and was most recently a managing director for enterprise, with responsibility for the data business in the areas of regulation, pricing and reference data.
"I am very pleased to welcome Marion Leslie to SIX," commented Jos Dijsselhof, chief executive officer of SIX. "I am proud to have been able to attract such an experienced professional and internationally active leader for SIX. Marion knows the financial information business very well and with her at the helm we will drive our financial data business to the next level."
Robert Jeanbard is due to step down as the current head of Financial Information and member of the executive board later this year, having held both positions since May 2014. Jeanbart led the restructuring of the SIX Financial information unit, building out its regulatory data and services, reference data and corporate actions activities in the process.
"On behalf of the Board of Directors and the Executive Board of SIX, I would like to thank Robert Jeanbart for his enormous and tireless dedication to SIX, his leadership in driving a very successful transformation of Financial Information," concluded Jos Dijsselhof.