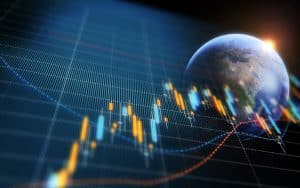 European agency broker and equities research specialist Redburn has hired the former head of EMEA equity research at Credit Suisse.
Steve East joins Redburn as head of sector research and will also become a partner at the firm. He will report to head of research services, Robert Miller, and will oversee the broker's sector research with a team of 53 analysts.
"I am excited to be joining Redburn and consider it a privilege to lead their highly-rated sector analysts. I look forward to working with the team and helping them to produce more of the exceptional work that has helped the firm to build an outstanding reputation in equity research," East commented on his appointment.
East has 20 years of experience in equity research, including a decade at Credit Suisse, most recently leading EMEA equity research, and as global head of the bank's research platform HOLT.  Prior to that, he was head of aerospace and defence research at Credit Suisse, building his career as an analyst in the sector.
"Steve is a highly experienced research manager and we are delighted to welcome him to Redburn. Steve will play a leading role in helping Redburn to build on its success as one of Europe's best-in-class providers of independent equity research," Redburn's Miller said.
Earlier this year, Rothschild & Co made a minority investment in Redburn as the firm looks to capitalise on the fallout of MiFID II in Europe, which overhauled how the buy-side pay for and consume research. Redburn said it would use the capital for expansion of its research coverage of new companies and geographies to clients, and offer employees greater equity participation.