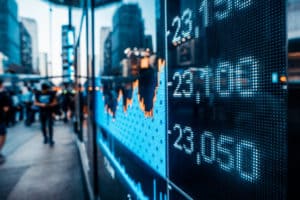 Wholesale broker, Sova Capital, has entered special administration and is facing financial collapse due to sanctions placed on Russia in the last week.
As a provider of trading and execution services, including facilitating access to Russian markets, the Sova Capital is heavily reliant on Russian business and assets, leaving it exposed to the various sanctions placed on the region by institutions globally in retaliation to its invasion of Ukraine.
After assessing its situation and concluding that it was "insolvent", Sova Capital's directors applied to have special administrators appointed to help them fulfil commitments to clients and counterparties.
The UK's Financial Conduct Authority (FCA) announced on 3 March that the court had appointed David Philip Soden, Ian Colin Wormleighton and Stephen Browne as joint administrators.
The three appointed individuals will assess the client money and custody assets held by the firm in order to confirm its position and then subsequently return this to customers in accordance with the law, however, the costs associated with this process will be deducted from this sum.
"You will be aware that Sova Capital is experiencing some liquidity issues arising out of the unusual circumstances currently existing. We should like to inform you, however, that our team is making every effort to stabilise the situation and ensure that business continues smoothly," said Sova Capital in an official statement on Thursday.
"We are committed to acting with integrity at all times and strive to protect the interests of our customers. As such, our contingency planning includes prudent pre-emptive steps designed to decrease any negative impact on our business and clients. The firm is in open and transparent contact with the Regulator – the FCA – which is well aware of the liquidity issues the firm is facing."
With the Moscow Exchange shuttered until at least 5 March, several asset managers have suspended dealing in their Russia funds including Liontrust and JP Morgan Asset Management.
The Treasury also placed a ban on UK investors from engaging in transactions with the Central Bank of the Russian Federation on 28 February, while the London Stock Exchange Group (LSEG) halted trading of Russia's second largest bank, VTB, on 24 February.
These sanctions have been felt heavily by those whose such as Sova Capital whose businesses rely heavily on the region and further announcements like this are inevitable in the market in the weeks to come.