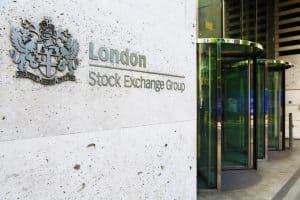 In just a week's time, an all-star line-up will meet at the London Stock Exchange for the inaugural event in The TRADE's Mifid II Review Roadshow series, kicking off a string of events hosted across Europe's leading stock exchanges.  
The debut London event, already almost fully subscribed, will drill down into the parallels (and differences) between the UK and EU approach, and explore the latest progress with regards to the Wholesale Market Review as well as key issues around the upcoming regulatory updates and what they might mean for the market.  
Claudia Trauffler, head of capital markets at HM Treasury, opens the day with an update on the latest UK regulatory approach; followed by a further address from Stephen Hanks, manager, markets policy at the UK's Financial Conduct Authority (FCA).  
The first panel, focusing on regulatory divergence between the UK and EU, is moderated by Anish Puaar of Rosenblatt Securities, who will be joined by Matthew Coupe, co-chair of the FIX EMEA Regional Committee and director of market structure EMEA at Barclays, along with Tom Stenhouse, securities trading head of product at Turquoise, and Virginie Saade, head of government and regulatory policy Europe at Citadel Securities.  
The second discussion will be led by Jonathan Herbst, global head of financial services regulation at Norton Rose Fulbright, exploring how the new proposal for a European consolidated tape could impact the market on both sides of the Channel. Speakers include Gareth Exton, head of execution and quantitative services at Liquidnet, Irina Sonich-Bright, head of product management, global execution services at Credit Suisse, and Adam Jackson, VP Public Policy Group at BlackRock.  
Finally, the third panel of the day explores data quality, with moderator David Nowell, non-executive director and board member at KOR Financial, looking at why regulators are prioritising Mifid II data quality and what firms need to do to meet their expectations. The panel welcomes Matthew Vincent, director of regulatory reporting strategy at UnaVista, Virginie O'Shea, CEO and founder of Firebrand Research, and Stephen Collie, head of sales engineering at FINBOURNE Technology.  
Additional presentations, discussions, interviews and networking opportunities will be available throughout the morning, finishing up with a complimentary lunch for all participants and delegates. 
Spaces are filling up fast, so register here to guarantee your place.