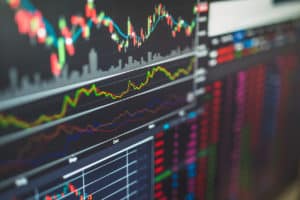 Standard Chartered and IndusInd Bank have partnered to clear its first NDF non-deliverable forward (NDF) client transaction at LCH ForexClear.
Standard Chartered provides international banking services across emerging markets in Asia, Africa and the Middle East, while IndusInd Bank provides corporate banking services across India.
The move becomes IndusInd Bank's first clearing of over-the-counter (OTC) FX at ForexClear.
LCH's FX client clearing service has seen continued growth, with Standard Chartered the latest institution to provide clients with access to clearing benefits and risk management services offered through ForexClear. IndusInd Bank becomes the second Indian bank to clear at ForexClear.
A total of 20 entities currently provide client clearing support at ForexClear, a 67% increase from 2021.
"We are delighted to have partnered with IndusInd Bank and process our first NDF client trade at LCH ForexClear, said Andy Ross, global head of prime brokerage at Standard Chartered.
"Through our use of the service, we can support a broader range of market participants, enabling them to benefit from reduced operational complexity, robust risk management and increased liquidity."
The move furthers LCH's commitment to servicing clients in the APAC region. In 2022, clients at ForexClear cleared a record $516 billion notional, with 69% from APAC clients. 
In addition, ForexClear registered a 50% increase in clients accessing ForexClear from APAC in 2022, as well as a 41% year-on-year increase in APAC client trades cleared.
"Participating in this trade with Standard Chartered enables IndusInd Bank to benefit from the capital and margin efficiencies that clearing through ForexClear offers. We are pleased to be using this service and expanding our connectivity to the FX market," added Siddharth Banerjee, head of global markets and FIG at IndusInd Bank.