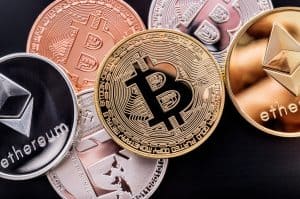 Coinbase has acquired institutional digital asset manager and SEC-registered investment adviser One River Digital Asset Management (ORDAM).
Following the acquisition, ORDAM will become Coinbase Asset Management (CBAM), operating as an independent business and wholly-owned subsidiary of Coinbase.
The acquisition comes as part of Coinbase's long-term strategy to increase opportunities for institutions to participate in the crypto-economy.
"In furthering our goal of bridging the gap between institutions and the cryptoeconomy, we're excited to announce that Coinbase has acquired One River Digital Asset Management, a subsidiary of One River Asset Management," said Coinbase in a statement.
"An SEC-registered investment adviser, ORDAM will form the foundation of Coinbase Asset Management and offer investment advisory services to a range of new and existing institutional clients."
ORDAM provides institutional clients with exposure to digital assets through robust investment products, and by leveraging Coinbase Prime, ORDAM delivers differentiated investment solutions to institutional investors.
The two firms are partnering to build digital asset management infrastructure such as One Digital SMA, a suite of digital investment strategies and indexes in a separately managed account (SMA) platform powered by Coinbase Prime and Coinbase Custody.
"Culturally, our two organisations are strongly aligned on pursuing the opportunity in digital assets with an uncompromising priority on safety and soundness. With this acquisition, we are excited to welcome ORDAM's best-in-class team to Coinbase and to partner more deeply to expand institutional access to digital assets," added Coinbase.
Following the acquisition, Eric Peters will continue his role as CEO/CIO of ORDAM, now CBAM, as well as continuing to serve as CEO/CIO of One River Asset Management, an unaffiliated and independent business which Peters founded in 2013.
ORDAM will operate independently under Coinbase, segregated from its trading and exchange businesses.