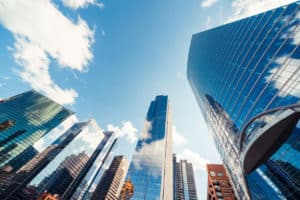 Agency broker BTIG selected its former head of equities and chief operating officer, Luke Hodges, to become its new chief executive officer. Hodges was promoted to the role after spending the last two years and eight months as its operating and equities head. He originally joined BTIG in 2020, tasked with developing a firm strategy, recruiting talent, and investing in technology to boost the firm's trading platform and multi-asset product suite. Previously, Hodges spent almost 18 years at Goldman Sachs as its EMEA execution lead. During his career with the US investment bank, Hodges ran various EMEA execution segments, including portfolio trading, ETF trading, listed derivatives and electronic trading.
Nomura Securities appointed Joshua Lukeman as managing director and head of US Delta One Index. Lukeman joined Nomura from Credit Suisse, where he spent nearly 19 years in various leadership and trading roles within the firm's equity finance business. Most recently, Lukeman served as head of the equity finance group for the Americas, where he oversaw multiple trading desks including equity synthetics, ETF and systematic marketing making. Before joining Credit Suisse, Lukeman spent six years at Morgan Stanley as an equity and index option market maker. At Nomura, Lukeman will expand the firm's D1 Index and ETF products, alongside bringing additional expertise in related financing products to scale Normura's broader US equities offering.
AI quantitative analytics provider Overbond appointed Chaim Hack as its new director of sales, based in London. Hack was previously director of business development at Coremont for just under a year, and for Coremont Digital for eight months before that. He was formerly with cybersecurity firm QOMPLX from May 2020 in a variety of roles. Hack first came to the UK in January 2014 as managing director of EMEA business for investment management software firm Enfusion, for whom he set up the firm's first London office. He started his career in derivatives at JP Morgan, where he worked for six years.  
Fixed income investment banking boutique KNG Securities appointed CIS specialist Igor Nartov as emerging markets (EM) senior advisor. Nartov is a senior fixed income trader with more than 12 years' experience in EM FX and rates markets. He joined KNG Securities from investment bank VTB Capital, where he oversaw the local currency government bonds trading franchise. Nartov also brings market-making experience in a wide range of products including FX, local rates, interest rates derivatives and structured notes in both EM and G10 areas.
Talomon Capital junior investment director and trader, Michael Truckle, left the firm to join Hudson Bay Capital Management. Truckle was appointed associate analyst at Hudson River Bay Capital after spending the last two years at Talomon. Prior to joining Talomon in 2021, Truckle spent nearly two years at JP Morgan in an emerging markets equities trading role and later in an equity capital markets syndicate role. Truckle was recognised as one of The TRADE's Rising Stars of Trading and Execution in 2021 alongside peers from across various other buy-side institutions.
Global trading infrastructure provider Exegy made a string of key senior appointments including a new chief executive office, chief financial officer and chief technology officer – as part of its accelerated growth strategy. David Taylor was promoted to the role of chief executive officer, after serving in product strategy and engineering leadership roles at Exegy over the last 18 years. Taylor replaces James O'Donnel, who announced his retirement after leading the company since 2005.
Alongside Taylor's appointment, Peter Feret was named chief financial officer. Feret brings 25 years of experience in shaping financial strategy for growing companies including Scripps Networks Interactive, which was acquired by Discovery Inc. and Ministry Brands. Elsewhere, Jason White, who has spent 20 years at Exegy, was promoted to the role of chief technology officer. During his tenure at Exegy, White has held leadership roles in engineering, solutions consulting, managed services and product strategy, most recently serving as vice president of product management for market data.