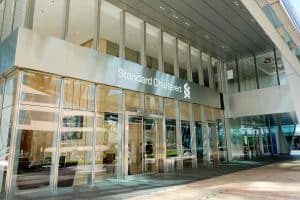 The former chief information officer at the Commonwealth Bank of Australia has been appointed group chief operating officer at Standard Chartered.
David Whiteing will join Standard Chartered on 10 September based in Singapore, after spending just over four years with the Commonwealth Bank overseeing the delivery of its technology and operations services.
Standard Chartered said in a statement that Whiteing's role will be expanded to bring together the COO's team with the bank's global and country operations teams, which used to sit within the information technology operations unit.
Whiteing will work alongside Doris Honold, who is currently group COO at Standard Chartered, and Michael Gorriz, group chief information officer, to implement the separation of operations from technology, and then the integration of existing COO functions.
Honold will remain part of the management team at Standard Chartered, but will take up a new role to be announced in due course. Gorriz will continue to oversee the bank's digital transformation and innovation programmes, working with Whiteing on the COO and operations group merger.
Standard Chartered said that the changes to the teams will allow for an increased focus on operations, and provide the technology teams with the ability to focus on its innovation agenda.
"These changes reflect two vital objectives – ensuring operational excellence in service to our clients and accelerating our digital transformation. Bringing [Whiteing] on board with a mandate to improve efficiency and deliver better experiences for our clients also gives [Gorriz's] team more space to relentlessly pursue our tech and innovation agenda," added Bill Winters, CEO at Standard Chartered.
"In her role as the COO of the Bank, [Honold] has been instrumental in driving change and transformation within the COO function and driving efficiencies across the bank. Her experience, knowledge and expertise will be essential during this next phase and as we transition to these two newly formed functions."