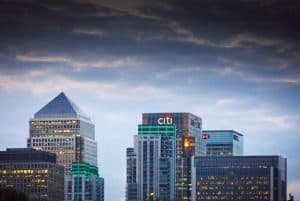 Citi has made several key appointments to its exchange-traded fund (ETF) business from rival institutions, as it seeks to become the sell-side platform of choice for ETFs.
The ETF division at Citi is currently being built out across all services, asset classes and geographies, with new hires made across equities, prime, futures and securities services, and fixed income.
In Asia Pacific, Citi has hired Antoine de Saint Vaulry as head of delta one ETF trading based in Hong Kong, tasked with growing the ETF business in the region. Vaulry joins Citi from Commerzbank, where he has spent the past six years, most recently as head of ETF and flow trading in Asia.
Also joining the delta one trading team in APAC is Pierre Thiriet, who will focus on pricing, trading and risk management at Citi. He has more than 10 years' experience in index and statistical trading, and joins Citi from the ETF market making team at Commerzbank.
In Europe, former ETF trader at BNP Paribas, Arthur Laporte, has joined Citi's delta one trading desk reporting to Peter McIntrye who is currently EMEA head of equities ETF trading.
The US investment bank has made efforts recently to expand its ETF business model to ensure it supports all aspects of the trading lifecycle, including index creation, research, sales, trading, market making and fund services.
In March, Citi hired a former credit derivatives trader from UBS, Melvyn Merran, as head of fixed income ETF trading in Europe. Similarly, Paul Koo rejoined Citi to lead the regional ETF sales and business development in North America.
Andrew Jamieson, previously global head of broker-dealer and market-maker relationships at BlackRock iShares, was also appointed global head of ETF product at Citi.
Citi said that its ambition is to become the leading sell-side ETF platform, with its focus on investing in talent key to delivering a value proposition to ETF issuers and investors.