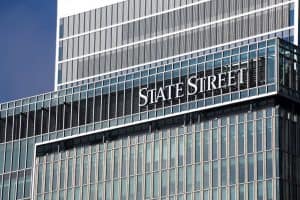 State Street has promoted one of its most senior global services executives to head of the UK, Europe, Middle East and Africa (EMEA) business.
Jorg Ambrosius, an 18-year veteran of State Street, will succeed Liz Nolan who was named head of State Street's global delivery team earlier this year, where she would be managing its global operations and infrastructure.
As head of State Street for EMEA, Ambrosius will be responsible for all business activities in the region including driving strategy, leading client engagement, overseeing risk management, and pursuing growth opportunities. He will also join State Street's management committee, its senior-most strategy and policy making group.
"Our clients and the industry are at a moment of profound change and Jörg's track-record as a strategic partner to institutional clients, his knowledge of complex and diverse regional regulations as well as his experience working across broad stakeholder groups position him perfectly for this role," said Francisco Aristeguieta, head of State Street's international business.
Last year, Ambrosius has was named co-head of the global services division in EMEA, in addition to heading up its global sovereign wealth servicing business, where he assumed responsibility for State Street's global exchange, investment manager services and alternative investment solution businesses in the region.
"It is vital that we are focused on providing strategic partnership to our clients to help them navigate challenges and achieve their objectives, while delivering on our financial commitments to our shareholders and maintaining risk excellence," Ambrosius added. "We have a very strong platform in EMEA from which to build, and I look forward to working with the teams across the region to drive growth and deliver returns."
Ambrosius is the latest EMEA-based executive to be appointed to a new role in recent months, as State Street's new CEO, Rob O'Hanley, continues to restructure its most-senior leadership positions.